Archived Forum Post
Question:
Chillkat Windows Phone RTC link error
Nov 21 '14 at 09:12
I'm getting the following link error with the "Chilkat" Windows Phone Runtime Component: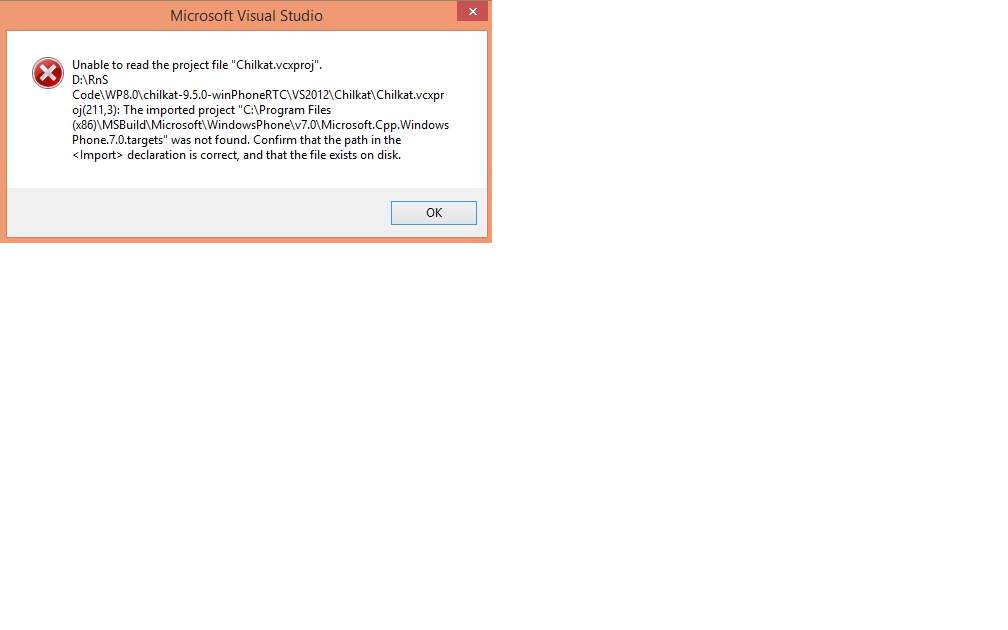 ---
Answer
This error has arisen (I think) due to Visual Studio updates. The "Chilkat" VS2012 and VS2013 projects included in the download needed to be re-created using the Visual Studio's with the latest updates. This new build can be downloaded here:
http://www.chilkatsoft.com/download/preRelease/chilkat-9.5.0-winPhoneRTC.zip
This problem should not exist when the next version (9.5.0.46) is released.